My Hometown
February 15, 2017

Where I'm from, 
Murder is more sanctified than a woman tasting the sweet ichorous of her lover. 
Where I'm from,  
Boys are battered and bashed and broken for a lack of masculinity.  
Where I'm from,  
Girls are forced to cope with degenerates for fear of incursion. 
Where I'm from, 
Love is a strict, unforgiving man to whom women belong. 
Where I'm from,  
One can lose their soul with a bottle of whiskey and a dance with a bewitching devil in six inch heels. 
Where I'm from, 
Fathers forget their families through the fervor of a one night stand with a twenty something blonde. 
Where I'm from, 
A black man is more likely to be onset with the animalistic behaviors of police than to be educated.  
Where I'm from, 
The twisted, vile stock broker gets less time than a boy from the streets who had just a gram of weed. 
But it can't be all bad can it? 
Where I yearn to be, 
Passion burns bright under thousands of glistening stars, 
Amorous connections are made between a wiry boy and a stocky young girl, 
There is hope for something purer and more captivating, 
And tear stained cheeks are long forgotten.  
Where I yearn to be is a safe haven for the anomalous youth. 
Yet, where I'm from has imprinted itself in my heart.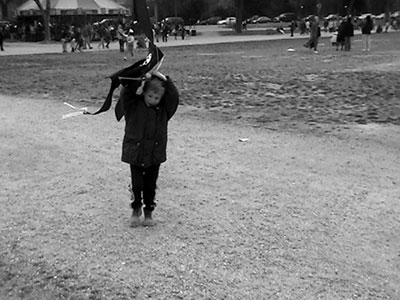 © Nina S., Arlington, VA