To The Love of My life
February 15, 2017
You are the apple of my eye
My lovely bubba bun
A beautiful white dove glistening in the sun.
You are the moon in the night watching over me.
My knight and shining armor protecting his lady.
You are my Superman who I call my hero
My evil villain who wreaks havoc on others.
You are the candle light that guides me in the dark,
The clown with silly jokes.
You are not warm-hearted as your heart is cold,
The anger boiling inside you no matter the day.
You are not special in any way.
You are not someone to be toyed with.
I am, however, the music to your ears,
Every rhythm and beat keeping you calm.
I am the guardian angel watching over you.
The one who fights all your demons, all for you.
I may not be the child who listens and obeys,
The mother of her young sacrificing every day.
I may not be picture perfect in someone's eyes,
But I am the perfect imperfection in the eyes of a man.
I am the apple of your eye
As you are in mine
My lovely bubba bun who glistens in the sun.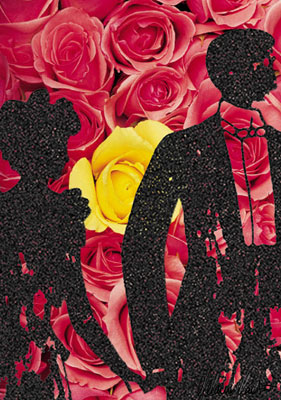 © Melanie M., Hendersonville, TN