"Friends"
February 8, 2017
"Friends "
We all have friend, but are they real, are they always there for you when you need them the most, or are they only there when you're about to turn up?
Are they only there when they need a favor from you?
Are they only there when they're in trouble and they need you to bail them out?
I'm starting to think I don't have any friends.
All this thinking has me wondering, who is still going to be there for me when I'm down.
If no one is there that's ok.
It's ok to be alone, being independent is sometimes the best.
Sometimes we just need time to think.
But too much thinking can make us sink.
Thinking of the should and shouldn't, thinking if she likes me or not, thinking of if I'm going to be successful in life. But, that's when we go to the real friends.

The ones that were there when we needed to rant about our problems, the ones that smiled when we accomplished our goals, the ones that weren't afraid to embarrass themselves in front of a crowd to save us from embarrassment.
The friends that we can call brother and sister.
The friends that will always be by your side.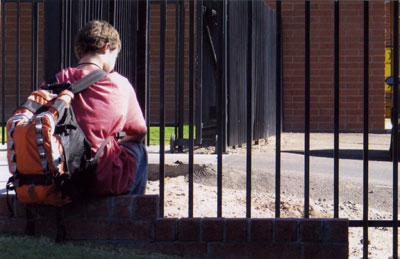 © Molly L., Phoenix, AZ