My Home
February 2, 2017
When you walk into our house the smell of a winter candy apple candle hits you like a truck.
You have to take off your shoes as a sign of respect in our culture.
When you look around you see a wooden accent table with piles of memories waiting to be opened again.
From me as a baby to my grandpa at Papua New Guinea.
When I was born I knew the heritage that was running through my veins.
I was all different ethnicities from Chinese to Spanish.
There is a lot of traditions in my house from cooking up delicious Filipino specialties to going to my grandma's every Thursday.
But something haunts my family more than anything, the future.
Sure the future could bring joy and hope but it could bring sorrow.
Death Sickness Failure Pain- our worst fears.
You never know when you visit your loved one for the last time until the grains of sand in their hourglass run out.
You never notice the little moments until tragedy wins it all.
All the emotions inside you are ready to erupt but you hold it in until it bubbles over.
Never let your emotions take hold of you or you might do something you will regret in your lifetime.
Failure,the worst of them all.
You're always afraid it's following you for all of eternity as your shadow.
You always get that feeling in your gut that you just embarrassed your parents everywhere.
You always think you are not good enough for anything.
You think people see you for your mistakes.
The smell of failure stinks up your whole life.
But then I realized that my family will always love me for who I am.
They didn't see me for the millions of mistakes I have made.
They will love me and support me with open arms.
They saw me as an adorable, lovable, and a capable young woman who has a great future ahead of her.
I have the ability to make my future as bright as a star.
I am so thankful my family accepts me for who I am.
No matter what they appreciate me for me.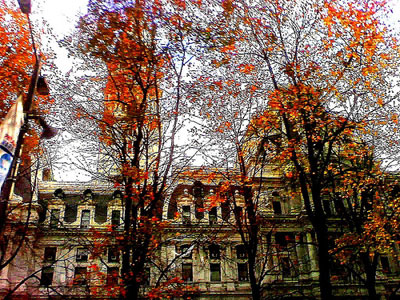 © Jayda S., Jessup, MD