My Home
February 10, 2017
From North Avenue and all of it's wonders, to trains zooming past like rockets on the tracks that divide our town into two.
In the middle, with all of its commotion itself, lies home.
When I enter, I smell snugness and safety.
But family and friends claim to smell fall, a million orange and red leaves scattered about, like September 22 leading as the the first day of fall.
Although you might see a normal brick house, in a normal neighborhood, with an american flag jumping in the wind, I see this place as somewhere to do almost anything.
Home is an opportunity.
Every single person sees home as a different place.
Some might think of it as somewhere to  study, or to play tennis, or to cook. I see home as a comforting place. At times there can be arguing, and complaining, or screaming. But when there is no fighting, home is a beautiful place.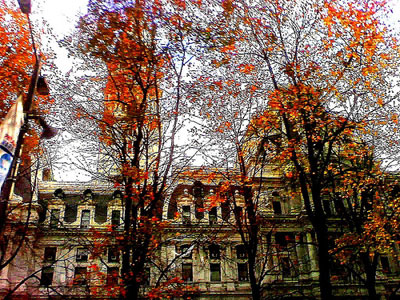 © Jayda S., Jessup, MD