The Puppet
February 10, 2017
The hierarchy puppets me.
Pulls my lifeless strings to where the act requires me to be.
The numb life around me, an abattoir
In this chaos, I am no exception,
I wave, I paw at the screen,
Why won't anybody notice me?
The plead in the quiver of my lip,
should scream through the silence,
Like a screech in the stairs in the dead of night.
Perhaps they are cowards.
This puppetry can't control me, I won't let it.
I frown upon their disregard ,
But I myself, am no bigger.
I cower at the thick-eyed monsters,
Helpless without their pull.
They.
They are the voice behind my haunting shadows.
I could snip my string when their eyes are turned,
Wouldn't I be a wonder?
I could fly like pages in a story,
But my angst controls me
My pages stand still.
I am a coward.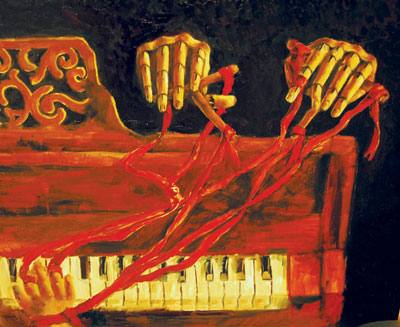 © Bonnie S., Fremont, CA