The Small Things
January 24, 2017
The Small Things
When I'm in your car I'm always mad.
About something, anything.
Most times you're right there with me.
It's the times that you aren't mad that are my favorite.
When we just trekked to your car in the snow,
And we take a deep breath while you turn on "Mama Mia".
As we pull out of the school parking lot we are often screaming.
The rides are never long enough.
That's my favorite.
Days that stick in my head particularly, are musical practice after school.
I've waited all day to see you, really everyone.
Throughout the night you give me several hugs,
That you don't know I desperately need.
Whenever you walk by the scent of your perfume fills me with comfort,
I still don't know the scent.
Everyday I comment that you have glitter on your face,
It annoys you, I still think it's pretty.
That's my favorite.
The day that's your least favorite is opening night.
The tension makes the air too thick to breathe.
We all get ready and I'm fine until the pulse.
I wish I could slow mine down but I can't, I need you for that.
You have so much to worry about, but that 2 minute hug before curtain saves me.
You give pep talks to everyone insight, then we all just pray everything will go right.
We split to separate sides of the stage, the curtain starts to roll.
Intermission is the only time to breathe, but you never do, not until everything is over.
It's not your favorite, but it's mine.
Speech season comes with new things I love.
You constantly guide me, even when I don't want to hear it.
At tournaments I follow you around like a lost puppy.
I usually am lost.
You walk with me to my room, say good luck and run to your round.
If only you knew how much that meant to me.
I got the 1 in that round, mostly because I was so focused on making you proud.
After I tell you everything I did wrong, you convince me it was fine.
That's my favorite.
Fitting two hours of therapy in a seven minute car ride.
You are so necessary to me in my day to day life.
A guiding force for so many.
You are the calm on opening night.
Small gestures make the world to me
You are,
Marvelously talented
Elegance in it's best form
Lacking in absolutely nothing
Independent and,
Strong,
So much more than you make yourself to be
Absolutely everything to me.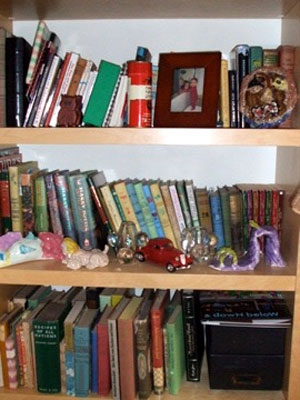 © Nina M., San Francisco, CA