Right to Fight
January 24, 2017
Right to Fight
Three,
Three fires burning,
Burning hotter
Than the anger
That is boiling in the
Sea of America's children.
We are all
Citizens of our own mind
We all have our
Rights
We
As americans
Have a tendency to over-correct,
We just need the doctor
Who knows what to fix
Sometimes though
We think we are
The doctor…
To the left,
Prayer circles
To the right
Guards, protecting the people
Who run this country
Constantly pressured to break
But always holding the line
Shoved and pushed and
Having stones pound against
Those thick shields made of plastic.
Signs are stood
Flags are burned
Punches are thrown
Laws are broken
Fires blaze and raze
Cries are cried
And people are shot.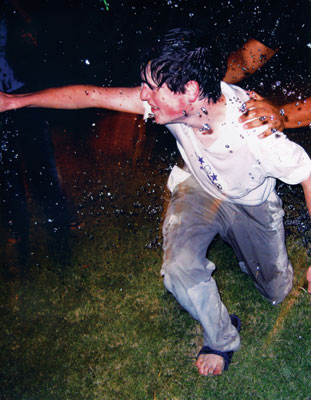 © Caroline H., Stephenville, TX