School Shooting
January 25, 2017
You turn five and can't wait to start school.
Fourteen years later you start college,
Where you're finally free and have no rules.
Your mom holds your hand while you wait for the bus,
Or you walk across campus for your 8 a.m class.
Whatever point of schooling you are in,
You go to learn
And to make friends.
When your parents send you to school they say it's supposed to be safe.
But one minute you're checking your work to see if it's right,
And the next you're crawling under a table in fear for your life.
Click, Bang.
Click, Bang.
Shots are fired.
Your mind is a mess.
Sounds of cries,
And a feeling of terror floods the class.
You send your child to school to learn.
To have a good time,
But never would you think they would go there to die.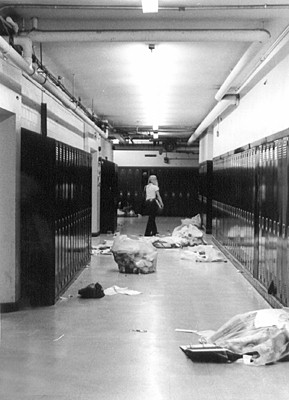 © Halsey S., Marblehead, MA