Call Me Naive
February 3, 2017
I could still remember the plays that I would put on
In my head
Those scenes I would imagine
With me as a different person
In different scenarios
In different verses
I was in bliss
Spending my time
living in my head
I was never lonely or sad
I had myself and that's that
But those times were spent dry
And now they're gone
Shaved off in the process of what we call
"Growing up"
And I can't help but regret
The loss of the ignorance that I had.
The blissful ignorance that entertained me
And kept me from going mad
And I'm sad
that I can't ever go back
to those days
Because if I really think about it
Those were the only times I've felt
truly accepted
There was
No judgement
Cause we were still young
Untarnished by standards
Pushed onto us by society and everyone else.
Call me naive
For wanting my childhood back
Those days when I didn't have to worry about
The weight of my GPA
Or the weight of how much I personally weighed.
There was no
"How much AP classes are you taking"
Or
"Does this look good on a college application,
are you still listening?"
I had no one to impress
And that's ultimately bliss
Because once we try to please
We begin to lose our dreams
Because they aren't realistic enough to survive
In the world where we are taught to only abide.
Call me Naive
For saying that I wish I didn't have to spend time
with analyzation over
Whether or not someone is genuine
Or is trying to use me
as a step they can climb
To push me down
To make me drown
While they rise higher and higher
Egged on by the notion of "healthy competition"
I just want to go back to those days with no heart strings attached
Because it was harder to get hurt
When you don't understand the meaning behind words
Or the intent of actions that are only meant to inflict wounds and more.
Call me Naive
For wanting the Ignorance that protected me
From seeing the truth
That was just too hard to understand
The judgement that could arrive in a wave of a hand
Based on the color of your skin
The language of your tongue
It's sometimes like we forget that we are all human
At all.
I'm sick of answering questions that I'm not ready to answer yet
"What do you wanna do"
"What college do you wish to go to"
The truth is I'm not sure but I'll bite my tongue and
Tell you what you want
To not be labeled as unenthusiastic
Not ambitious
Not knowing where she's going
Not ivy league material
Not good enough
Call me naive
But can I just pretend
for just a moment
That I was a little girl again
And all my worries would be like
clouds in the sky
Always bound to disappear when the times right
Can I just pretend that everything is alright?
That everything will be just fine.
Can I?
Call me naive
But I wish to convey
That ignorance was what kept
the demons at bay.
Because I did not know they existed until
in my recent days.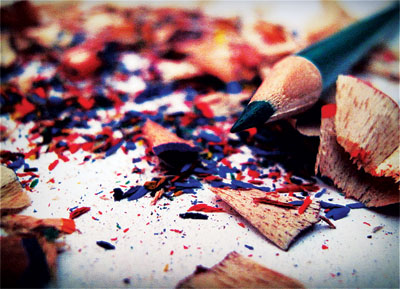 © Rosalee M., Lowell, MA