Where I'm From
February 3, 2017
I am from bike rides on muddy trails and racing over pavement.
From walks under the stars and searching for seaglass on the shore.
I am from wooden swings as old as I am, gliding back and forth
over gnarled roots creeping from the soft earth below.
I am from Christmas lights hanging on the gutters
and from a twinkling tree through the window.
I am from rows of chopped grass spread out over the lawn,
and the feel of mud between my toes.
I am from RC airplanes soaring through the sky
and flying kites on windy days.
I am from "Goodbye forever"
and "Can we keep him?"
I am from trips to the library
with receipts reaching from the countertop to my feet.
From picnics on sunny afternoons
and laughter over a game of Monopoly.
I am from infinite questions
and enough curiosity to seek out the answers.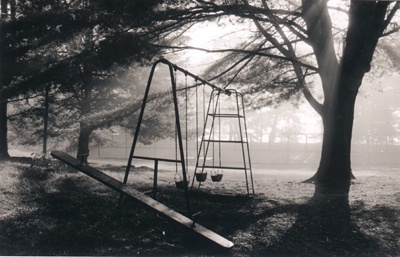 © by Steve S., Marblehead, MA