I am From
February 3, 2017
I am from the blissful garden behind by house,
from the old red playset, that now lies in the neighbor's yard.
I am from the crooked basketball hoop,
that Mom "accidentally" hit with her truck.
I am from the chipped concrete on the porch, and
from the backyard my siblings and I used to play in.
I am from the caramel carpet of mom's floor,
from sinking into her Memory Foam mattress.
I am from arguments during dinner,
from Mom yelling, "Stop picking on your brother."
I am from the wooden sauna Dad built, and
from the piercing feeling of snow on our bare skin.
I am from "Drive safely," and "Don't do anything stupid tonight,"
from the ringing in my car's speakers.
I am from glancing at the clock: "3 a.m."
From the angry roar coming out of my friend's car.
I am from the blinding lights on the ski slopes, and
from the snow glistening in his blue eyes.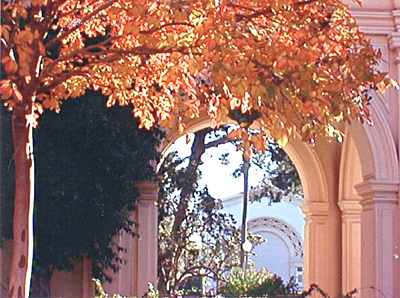 © Rachel B., San Diego, CA