Where I'm From
February 3, 2017
I'm from the screen that divides reality from the web,
with the soft hum of the drives and the clicks of the mouse.
I am from the trees in the yard,
whose branches invite periods of loathing
and bring color in the springs to come.
I am from the bed which I rise and fall daily,
but to the cat it remains a lounge all day.
I'm from the stone-tiled floor of the kitchen,
from an shephard patiently waiting to greet me.
I am from the metal cage that houses a hedgehog,
who spiny quills deter the still lounging cat.
I'm from the yard for which the dog plays in,
dashing around and avoiding the mud that sticks to our paws
I'm from the school who educates my mind
and glues my eyes on the clock as time seems to slow.
I'm from my cats who take trips to hunt
and teach me anatomy through their torn up prizes.
I'm from the car covered in yellow,
Shines from the masses in any lot.
I am from the lake by my house,
which boats breaks through waves in a valiant charge.
I was from a small neighborhood,
filled with friendly inhabitants who are like family.
I was from a plain red home,
which housed memories prior to my departure.
I was from the backyard pool,
which was my lake for a landlocked home.
I was from the play set in the lavish grass,
later to be a coup for chickens who provide free breakfast.
I was from a friendly neighbor's home,
whose son became an important friend for the past.
I was from those times long gone,
however what's to come is infinite and varying,
and that's where I will be from.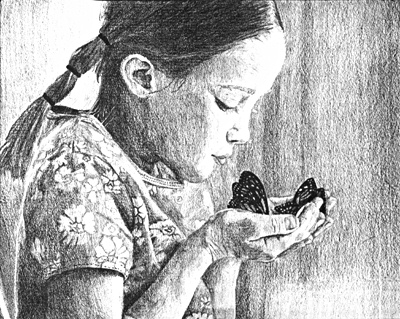 © Alina L., Holland Patent, NY