Where I'm From
February 3, 2017
I am from the dreams of a young couple
of wanting to create their ideal child.
I am from their experiments on how to raise
and learning from the mistakes I made.
I am from the expectations of perfection set upon me
of the failure of people who molded me.
To be what they never could be.
To be given their dreams of life.
I am from their clay beliefs
sculpting me into their vision.
I am from the cards drilled in my mind
of addition, subtraction, multiplication.
I am from my gift in mathematics
but pursuing the forbidden love of writing.
To use my gifts given to me.
To instead have the life I have dreamt of.
I am from the disappointments scolded to me
when I am not what they dreamt of me.
I am from stories of fabrication
of what they wanted their son to become.
I am from their begs for change
to fit my life into their cookie cutter.
To have stability, security, safety.
To stay away from risk, away from the life I dream to have.
I was from their dreams of that young couple
because I am not their ideal child.
I was from the experiments of raising
scarred by their mistakes, only to be stronger.
I was from their expectations of greatness
to be a doctor, lawyer, business owner.
To instead be what I decide to become.
To go for the dreams I have for my own life.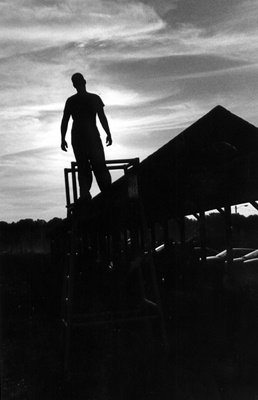 © Brianna L., Marblehead, MA