Where I'm From
February 2, 2017
I am from Pantone Yellow C colored rain boots, humid air and cool rain hitting my cheek—
earthworms beneath my feet.
The ground feels damp and unwavering—
an innocence that is ignorance. (child-like behavior)
From lingering hugs that last and euphoria—
Estee Lauder Beautiful perfume fills the air (familiar since I left my mother's womb)
She embraces me, and I am home.
From uneasy laughter and nervous smiles—
He and I reside in each others daydreams. (my first love)
Fall into me like the fallen rain—
that gently kisses our tender skin.
The art of growing, emerging from the soil,
replenishing my soul. (replenishing my soul)
Repeat it to yourself.
The tingles running down my arms are angel feathers—
whispering in my ear, constantly, if I choose to hear them.
I am from a home that became silent—
an enigma gasping for the person I used to be.
The ground feels fragile, as though it will collapse—
an innocence withered to nothing. (I'm dissolving)
From hollow stares and persistent yelling—
the scent of her is evanescence. (please don't fade, please don't fade)
She lay six feet in the ground, she has gone home.
From awkward car rides, soft kisses, warm embraces—
I-love-you's whispered, dripping like honey from his lips. (my safe haven)
Every atom of my being aches with affection for him—
The kind of love you never forget.
The art of being empty, believe them when they say
you are nothing. (I am nothing)
Repeat it to yourself.
The tingles running down my arms have disintegrated into stinging—
whispering has evolved into silence. The angels voices are falling far.
I am from a epoch of nostalgic moments wrapped up tenaciously.
The idea that we are so capable of love, yet are afraid to.
The ground feels soft, I am learning self love—
an innocence that has faded to knowledge. (I am learning)
From cherry sunrises and bubble gum sunsets—
I'm sorry this world could not keep you safe. (may your journey home be a peaceful one)
I kissed her ghost and all of her memories—
I told her to finally sleep.
From trembling voices, clutching one another tight, a hollow heart—
lying where he left me. (you really aren't coming back, are you?)
All the poetry in the world could not put us back together—
sometimes the greatest love is to simply let go.
The art of healing, emitting warm yellow light
I exist. (I exist)
Repeat it to yourself.
I can feel the wind soothe the burns running down my arms—
but it isn't cold enough to make me forget. I don't hear the angels anymore.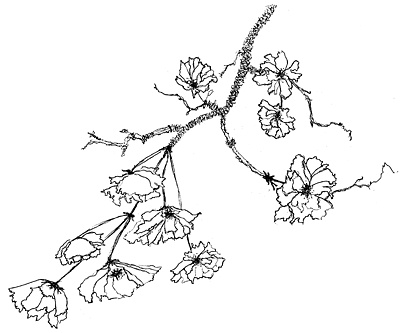 © Marybeth L., Hamilton, NY