.Grey.
January 29, 2017
I told you my dangerous demons,
that are now my precious angels.
Even with knowing this you never treated me like I was mad, so unlike others who could never understand.
Those who can't understand why I gave my soul to these angels,
Why I dropped to my knees and had become a doll for them to push needles in.
Even when I cried my senseless, shameful, tears,
you told me not to fear this world.
Things will get better that's what you said,
but I knew it wasn't true,
I was a slave to the demons, not a fool to what they can do.
Even though those words held no meaning to this world, I still held them close to my heart.
To think the best of this world would be a fool's mistake, though some days I wished I was dull.
I wanted these words to be true,
I wanted to be a person who could think the best of the world.
I guess till then, I will have to settle to hear someone else think that the world wasn't mush.
You taught me to be strong,
even when I thought I wasn't.
You never gave up on me, even when I did.
You told me the world may look black and white,
but there is a grey,
you just need to find it.
Respecting my decisions when no one else would, not making me a perfect even when everyone else did.
When my flaws would shine through my mask, you would still take my hand and guide me, never treating me like trash.
I have spent countless hours and tears with you,
and I will spend countless more.
You'll shelter me, protect me from bad, even when I'm wrong.
You're the only one who will teach me, rather than shame me.
I know I can't hold on your hand forever, so when I have to let it go,
I want you to know one last thing.
I've found my grey long ago and it's you.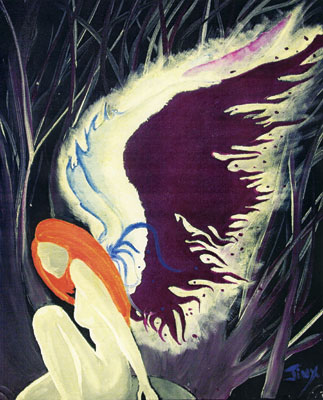 © Megan B., Youngstown, OH