The shy girl
January 10, 2017
She was a shy girl.
Always kept to herself.
Never asked for help,
Even if she needed it.
She was quiet too.
Never talked to anyone.
And no one talked to her.
But deep inside,
She was a wonderful girl.
Her heart was full of love.
Love she didn't give away.
And promised to herself,
In the late night,
While weeping softly in the dark,
That she would never try to give her heart away again.
To no one.
Except to herself,
And dthe darkness that sorrounded her every day of her life.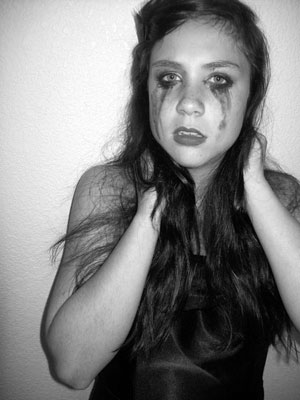 © Tiana D., Monument, CO