Rainbows
December 9, 2016
Have you ever loved the rainbow?
I have.
I still do.
Pink.
Green.
Purple.
Those are my favorites.
Yellow.
Brown.
Indigo.
I don't particularly enjoy these colors,
But they're ok.
Red.
Orange.
Blue.
Whenever i'm upset i think about the rainbow.
All of those colors flash through my brain.
Overall, it makes me happier!
Purple.
White.
Gray.
Just thinking of it makes me smile!
Try it when you're down!
It will help you be happy.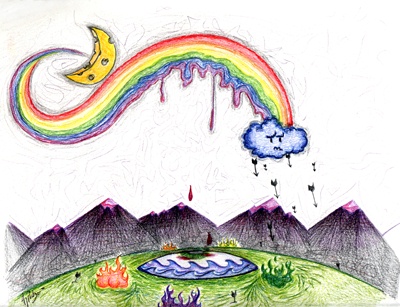 © Alexa P., Ridgeway, PA