I Love You, But Now You're Gone
November 27, 2016
I just met you, but you're so sweet. You helped me up when I was feeling weak. You said hello when no one was around. We're good friends now but you don't know... I have a crush on you. I always will. You break away from me. You don't know how I feel. I am the same as that night you found me.
I miss you a lot. I miss your smile. I miss your voice asking if I'm okay. Although I will always say I'm fine, I'm just dying inside. You hurt me bad, in my brain. I thought you were my friend, but I guess you didn't feel the same. I cry ever night. I wish for your name. it will never ever be the same.
I read a book. This reminds me of you. It reminds me of my life before you came and left. I think my life is worse now. If you ever knew, how much you affected me. You cut a hole through my heart and it will never stick with glue.
I wish you were the you I used to know. I think more and more each day. I feel more sad as the hours tick away. I don't want to see you make me too sad, or maybe mad. But I still love you.
I rise up I don't break down. I am strong. You don't know me you don't know what my life is like. I have to deal with fight after fight. It's not with me but my sister and brother. I drives me insane. I almost die. I'll run away to escape the pain.
But you... You still have a life; make a change, you always have to win the fight. Live knowing my name. I wish you never messed up my life, I could have built a wall that would never fall. I love you the most but... you don't love me at all.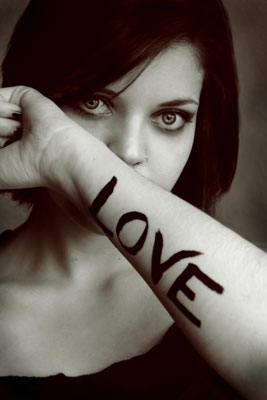 © Michelle B., Blairsville, GA