Memories
November 21, 2016
Melting.
My face and everything surrounding
Is melting.
What was once hard as metal,
Is now limp and soft.

I am not on Earth,
I am nowhere at all.

My skin tingles with a blistering feeling,
And the clock is fastened onto me
Permanently.

Time weighs me down,
The heinous smell of rotting flesh
Creeps into my nose.
There is no past, present, or future.
Life is endless,
As continuous as the horizon.

But the sun is passing, and
I am left in the bleak abyss
Where the memories once lived,
And danced around my mind.

If only I could bend time.

-Elizabeth Lee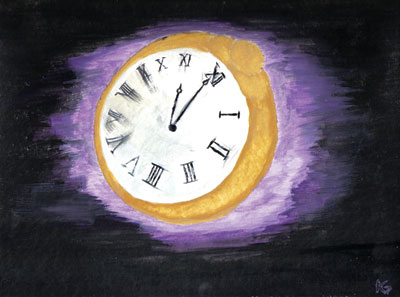 © Kyle G., Clarksville, TN