Nature's Great Spectacle
MAG
November 21, 2016
The water glistens in the noonday sunlight
And sends gentle waves toward shore.
Schools of fish peacefully swim below the surface
And show off thousands of radiant scales.
The blazing sun shining overhead
Casts a warm blanket over my body.
The trees delicately sway to and fro
And whisper to me as I walk along the path.
Brown leaves gracefully fall
And make music as they crawl against
the pavement.
All I hear is Mother Nature's sweet song.
My ears are deaf to the conversations
of the people around me.
What I see before me is nature's great spectacle.
What I see before me is a performance far greater
than any I have ever seen.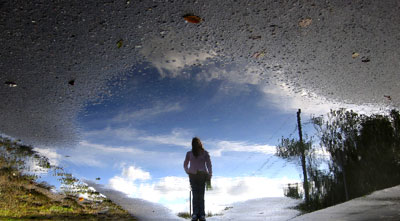 © Daniel H., Oak Bluffs, MA