My Definition Of Love
November 15, 2016
Love: noun- An intense feeling of deep affection.

Sure that's true,
But what is love really?

Love is sending her flowers every day,
Imagining that dimpled smile that'd appear at the candy sweet gesture.
Kissing her on the cheek just to show affection.
Holding her as she cries,
Even if it stains your favorite Batman sweatshirt.

Love is when you make them sad,
And it makes you feel as if you've stabbed yourself over and over.
Sticking your tongue out just to get a reaction.
Holding their hand because you're more afraid of losing them,
Than of the monsters under your bed.

Love is how defensive you get if someone goes behind their back,
As automatic as a rifle.
Feeling as if you stole a kids lollypop,
If they ask for something you just demolished.
When a ten foot dragon stomps on your chest,
Every time you say goodbye.

Love is the high you get,
Just speaking to each other.
Being comfortable enough to be makeup free in sweats,
Eating junk food with them.
When you introduce them you your crazy family,
Or maybe they are your crazy family and you accept them for who they are.
When you trust them enough to build you up,
And not tear you down like Miley's Wrecking Ball.

I don't think there can truly be a definition of love.
You can't restrict it, chain it up, to certain categories.
Love is deep affection, but…
It's so much more than that.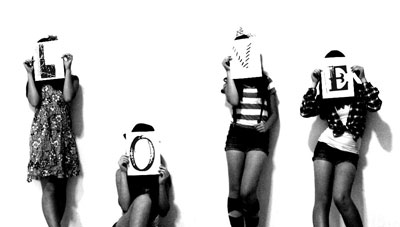 © Yoko K., Madison, WI