We Do Not Talk Anymore
November 20, 2016
Best friends,
What can be said about such a loose term nowadays?
Truly, the title is for a brother, a partner, a second part of you.
No one wishes to lose half of themself.

The title is not given with notice - it forms and melds into one's life
Without someone even noticing it appear.
One part crumbles down and the other one reforms it;
The roles can go in any order.

However, there will always be when times change
They can change for either the better or the worse
Your second part can leave you for someone else,
A person who is better at filling in the gaps
And when that happens, you will be left alone
Hobbling on one leg, searching for something to help you stand straight
That friend that you trusted for so long stops existing
They no longer are known as a best friend.
They are simply now strangers with memories.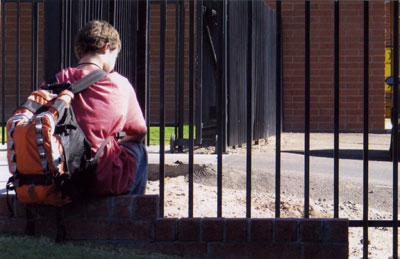 © Molly L., Phoenix, AZ