The Science of Sentience
November 19, 2016
How is it that only now we have all just begun to realize
that although our bones may be connected at the joints
and sewn together with all too fragile flesh,
there is nothing in this world that joins us as concretely as our pasts.
The collective unconscious
may be out there, but I cannot feel it
even when your fingertips are touching mine.
Why are we all so thin and failing
and falling through the web we have spun ourselves together with?
I wish I could feel you under my flesh
like the blood within my veins
because even though you may thrum with the battering of my heart,
you are so stretched apart I can barely hear you in my brain waves.
Make another neuron connection
every time you realize
that you are the only thing occupying all the space inside yourself
and it will never feel like anybody else
could belong in your synapses.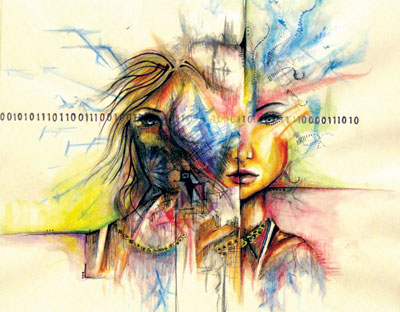 © Melissa W., Fayetteville, GA