Perhaps
November 18, 2016
It's not like it used to be.
We've lost our way, I think.
Or at least you would.
Perhaps it was just me.
You don't know me,
And that's ok.
It's not like it matters anyway.
I tell myself I'm fine,
But maybe I'm just fooling myself.
I'm the one who stands there.
Quietly begging for your acceptance.
For you to notice me,
But I'm left there.
I find myself getting angry,
Not sure about what,
But I can't hate you.
I just can't.
I'm a shadow,
A fragment of what I should be.
I tell myself that I don't want pity,
That others have it worse,
But maybe it's what I deserve.
I'm a pathetic being.
Perhaps I want to disappear?
No.
That's not it.
I want to matter.
Whether it be what others want,
Or not.
I want to see you smiling at me.
Laughing with me.
Or even at me.
Yes,
But I don't even have that.
I get upset with myself when I hate them,
The ones that make your life better.
Because they wouldn't accept me.
We're too different.
My fleeting dreams would shatter,
And I would lose all hope.
But no matter what I tell myself,
I can't lose my heart,
I can't lose my hope,
I can't lose you.
Because I know that if I take one wrong step,
Overstep my boundaries,
Then God forbid,
That you would notice me.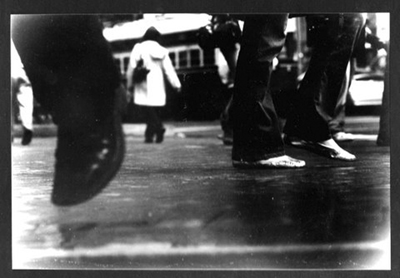 © Alex B., Bethesda, MD