One to Remember
November 18, 2016
The radiance of our ocean blue glimmer
could be seen for miles.
Flowing out from the waste,
as does the tide from the shore.
This recital will be one to remember.

About to exit the world and enter the stage,
barbed sequins begin gnawing at my skin.
I advance into a sea of anxiety,
hoping and praying
that this burden will have no impact
on my precision.

Soon enough, I sprout an idea.
Fashion tape:
the solution to make the splintering dissipate.

Suddenly, I find myself
with a fractured strap.
An absolute catastrophe!
This recital
is one that will surely

never
be
forgotten.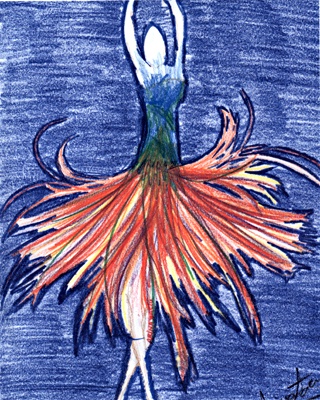 © Arina Z., Euclid, OH