Colors of the day
November 17, 2016
she is red at day break, blistering heat and skinned knees. she is fistful after fistful of raw bleeding human.
she is orange in the early day. she is train tracks and flipped coins, she is gutter rain sunrise. moving-fading-slowly.
she is yellow at mid day, dandelion clouds and drooping eyes. heads resting against desks. she is class rooms with the lights off and she is broken pencil lead.
she is green in the afternoon, rain drops well up on sidewalk. fruit turns over ripe. hair is torn out and healed skin is broken.
she is blue at night fall. her eyes pace floor boards, her skin frays at the edges, and she becomes a diluted dream.
she is purple at midnight. she is pulsing-bleeding-dreaming human. she is bleeding knuckles she is a broken mattress and she is clouds of steam.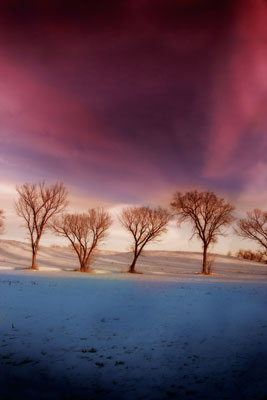 © Elizabeth H., San Bernardino, CA