Society
November 15, 2016
Look on the outside,
as if you're a bird
flying around looking down at the world.
All you see is a big black world
full of blind and beautiful people.
The sharp stale air is overwhelming.
Watching the people
have hope for love and success.
Seeing the depressed and restless,
hoping there is a way to cure it all.
Echoed screeches fill the empty streets.
So many sleepless nights,
since the flaws don't stop creeping.
Loud emergency sirens wake the town.
Bright lights fill the night sky.
Just pray
it isn't another suicide.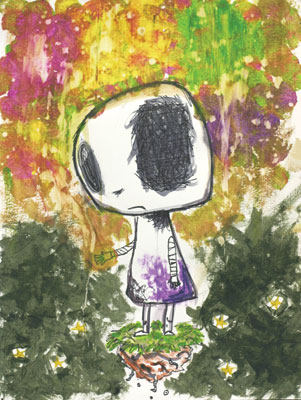 © Ashley W., Port Charlotte, FL