I Remember
November 15, 2016
I remember coloring
on the innocent white wall
behind my bed
above the headboard
With each stroke
my hand created a warm yellow circle
surrounded by bright red, pink and blue petals
and long, leafy green stems.

I remember painting my little brother's  fingernails and playing with the barbies on the wooden floor of my room with the 3 story doll house that held the little ponies in the living room.
I remember being outside all the time even when we weren't supposed to be, like when I was messing around in the car and decided to crawl in the trunk and see how far I could get it to the latch without closing. It closed. it was dark and it was warm I kicked and screamed for help until  the backseat fell down, light flooding in and cool air filling my tiny child lungs.
I remember going to my great grandparents up north with Dutchess, the big, black, hairy german shepherd, trying to catch minnows in my little bucket, ending up never catching any, digging holes so deep water would come up from the bottom, the little garden with the chicken coop fence to keep the wild animals out, eating banana cream pie every night while watching my grandpa's favorite show that played in black in white with cowboys riding their horses across the wild west.
I remember eating orange sherbert ice cream with chocolate chips and drinking the chocolate milk you'd add hershey's syrup to with my grandma at the dining room table watching the birds at the bird feeder outside of the big window and her telling me every single one's name.
And I also remember the day that I had to leave all of these memories behind when I had to leave to live with my dad.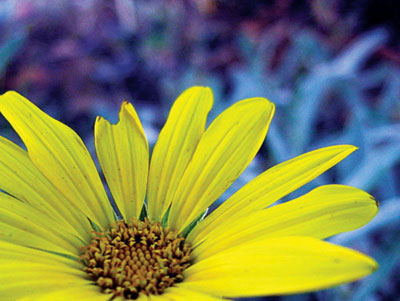 © Roopa S., San Jose, CA