My Mom
November 15, 2016
Every time I had to leave to go back home I'd always stare out the window of the car wishing the ride would never end.
I hated the gutsy feeling in my stomach of returning to the responsibilities and the annoying step siblings of my dad's house.
I remember the summer after my kindergarten year
Packing all of my things into my barbie suitcase, taking my dollhouse and putting it into the bed of my dad's red truck.
I remember my mom giving me an applesauce cup and some Dove chocolates for the ride and her saying that I'll get to see her for Christmas
That seemed like such a long time until I got to see her again.
Even now, she left me again along with her whole family and moved to Arizona with my brothers.
She always tells me that she's just a call or text away, but I don't want to read a chat bubble with the words "I love you"
Or hear the voice of another empty promise
She was supposed to be my mom.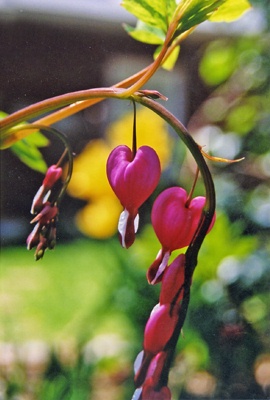 © Sophia E., Wilmington, DE