What's Next
November 15, 2016
Lying on the the long rigid hospital bed,
Scared, weak and curious.
I felt the nurses rapidly attach machines cords to every inch of my body.
I lay there,
stiff as a tree,
and wait.
Feeling clammy and can't control crying.
Footsteps left the room
leaving the room silent,
dead silent.
Using every brain cell,
I forced my eyes to crack open
the bright eggshell white room was too overwhelming.
My tears turned to fear.
Scared, weak and curious.
I heard my mother speak softly
"I'm right here honey"
and then I felt her warm lips push against my cheek,
I felt as if everything had been healed.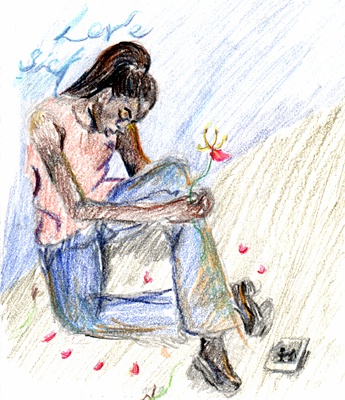 © Sherrell B., Philadelphia, PA