The Internet
November 15, 2016
Our life is the internet, it's filled with surprises. 
As we glue ourselves onto the screen that lies beyond our eyes,
We start to realise that there is more to the webpage than we think.
People write blogs but in all reality it only fogs the story of how we think.
When you jump to connection to connection there's always something new,
A cloud of different ideas flows beneath our keys in our keyboards.
But we allow our firewalls to block new documents from coming in,
Believing that those documents are viruses to our brain.
Scraping our thoughts from the url's that we create.
We are told that some of the things that we download to your hard drive are ok,
Yet they actually upload malware to our mainframe and we won't know until it strikes.
When it strikes it strikes hard, by deleting files that we've had for millennials.
Ultimately destroying ourselves from the inside.
Yet you can still have that chance to scan ourselves for that virus to attack it instead of it harming you,
To change yourself for the better
and to continue going on with your now new healthy life.
But like most good things,
Such as the internet.
Can be shut off at any point in time so might as well make it last,
So don't disconnect yourself from the world.
Start to reconnect instead.
Because like I said,
Our life is like the internet, It's filled with surprises
You'll never know what's next, so stay around to see what surprise lies upon the next sight.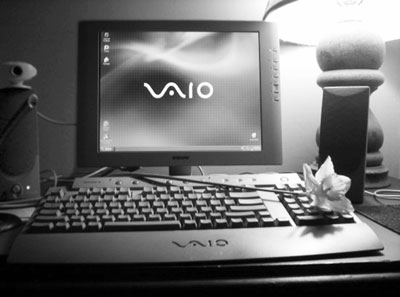 © Audrey W., Oneonta, AL