Anxiety
MAG
November 15, 2016
You need to ask the teacher a question
A solitary butterfly flutters gossamer wings
Delicate and daisy yellow
Tiptoeing across the mucus-lining of your stomach.
You stay seated at your desk and keep your eyes down
The termite eggs lovingly laid in the base of your skull
poke their noses
Through the gelatinous orbs that cradle them,
Rearing their white, worm-like bodies as they begin to nibble
Through the end of your spinal chord.
You stare at the only problem you do not understand
Millipedes begin their many-legged
Descent across the back of your neck
Endlessly roaming back and forth.
The teacher offhandedly asks if anyone needs help
Dung beetles, armored and hungry,
Sit on your chin to collect the words
Stalled on the tip of your tongue.
You think about raising your hand
A cicada finishes its seventeen-year sentence in the curve of your ear,
Screaming an E flat that decomposes your brain faster than maggots
Flailing through roadkill on the interstate.
All you can feel are the eyes that would rest on the back
of your head if you spoke
The wasp's nest molded under your diaphragm
Begins to vibrate as each angry inhabitant
Thrashes to escape the cavity of your abdomen.
You decide to wait until the end of class
A wolf spider has crept into your mouth
Cocooning your tongue in fluid silk
The bell rings
A colony of ants has claimed your nose as a hill
Burrowing through your newly settled brain to prepare for their queen.
You stand
and stand
and do not speak
Maybe tomorrow.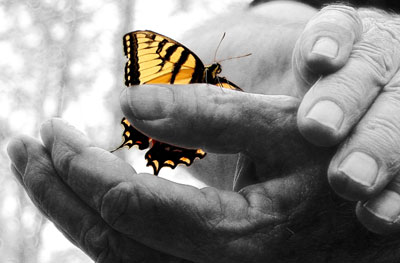 © Katie K., Macon, GA