The Bass
MAG
November 16, 2016
She swam through the crowd
unafraid of the larger trout.
Rubbing up against everything
and anything that came close by.
The reverb was loud enough
that her chest was vibrating.
Potential mates slid by,
tempted by larger fish.
A bear stands at the entrance,
and lets some enter.
He catches others before they jump
up the falls.
The catfish energizes the crowd
by slapping the bottom and raising dirt.
The fish swarm
and dance through the water.
The end of mating season
and the river empties of fish.
A few did not make it and lay belly up
filled with water.
The catfish still slaps the bottom
and awaits next year.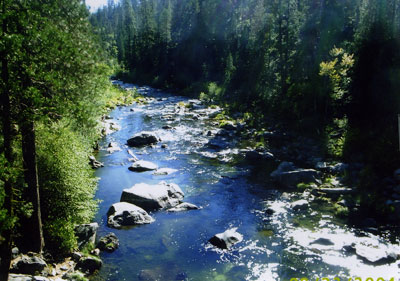 © Laycie C., Stockton, CA