Full Moon Thoughts
November 14, 2016
Floating in the cosmos with mortal knowledge,
We innocently look above at the wise sky.
Blankly staring at the bright night
With ancient ideas about our little, infinite world.
The black keyhole
Unopened to the human brain.
Twilight growing larger.
The limitless array hiding secrets to disguise
Its weightless atmosphere.
Populated with unknown giants and infinite wonders.
Inhabiting creatures near and far.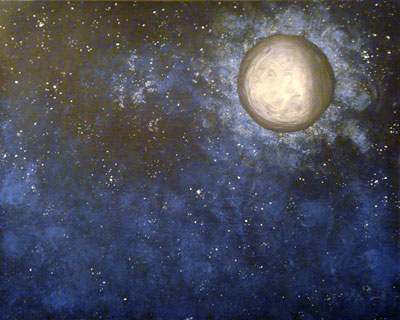 © Allison H., Vancouver, WA