My Wonderful Mother
November 15, 2016
Mom.
I wonder if you know?
Know that you're my light,
My Hero,
My Hope.

You like to tease and can be pretty mean, but…

You've been there from the start.
From when I was that defenseless bundle in your arms,
To now,
Even though you have to shield me from the dark.

You're the only one who can lull me to sleep,
With just the sound of your heart beat,
The thud, thud, thud,
A reminder that you're still here,
That you haven't left quite yet.

You'll always be a part of me.
Starting with my routines and habits,
Like how I can't sit still long enough orc be quiet,
Ending with my speech and patience,
Like how I mispronounce words and phrases.

Don't you see,
How much you've affected me?
I plead with you to believe,
You're the only one who makes me feel free.
As if I belong in this world of crowds and questions,
Of confusion and outsiders.

Mom, you're my best friend.
My partner in crime.
No one can bend the bond we've created since I first opened my eyes.
The time I spend with you,
I know will be the best of my life.

There are five of us,
Yet you still know how to be there for each one of us,
Even if we end up tearing your heart a little,
Along the way.

We've always been your 'surprises',
Not mistakes,
Never mistakes,
Not to you.

You've taken such great lengths for us,
You've taken us to places some kids can only dream of,
Florida, Ohio, Indiana, New York, Georgia,
Disney World, the Smithsonian Museum, and Niagara Falls.

You've given us the best gift,
Not just life,
Memories.
Both the good and bad.
I'll always remember them.

How could I ever want to forget the time,
When you did the totally legal thing,
And made PB and J's while driving.

Or how 'bout the time when Malachi,
Put a leech down,
And I got such an eyeful,
I wanted to claw my eyes out.

Or how about when I was little,
The monsters came for me,
You snuggled me deep down,
Protected me,
Made me strong when I was weak.

When in New York City,
Dancing through times square,
I almost tripped over a sleeping homeless man.

Or how about the little trinkets you give,
Each so thoughtfully planned out,
From the green glass elephant scent holder,
To the simple Amethyst ring.
Those gifts letting me know,
You're one of few who has me figured out.

Mom,
I'm just letting you know now,
You're the one I look up to the most.
Forget a man,
Who needs that when I've got a mother,
Who is way cooler than superman.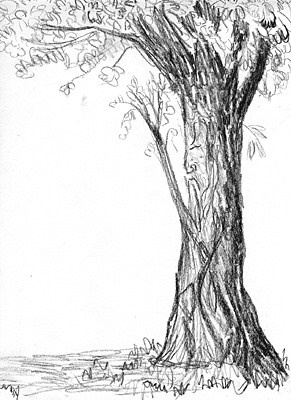 © Anna W., Athens, PA