Thoughtless
November 16, 2016
 A mind is made up of nerves
sending connections,
but my connections
always seem to break.
With waves of concern
my mind is always awake.
Shoveling out bad memories,
but no dent is made.
The blade of the shovel is dull,
there will be no reprieve.
If I turn my back the hole will fill.
I want my mind to turn off but the guilt
is something I will never shake
My mind boils over with anger
as my mood is plane
Can't sand away the pain
even with everything at stake
The fog won't seem to fade.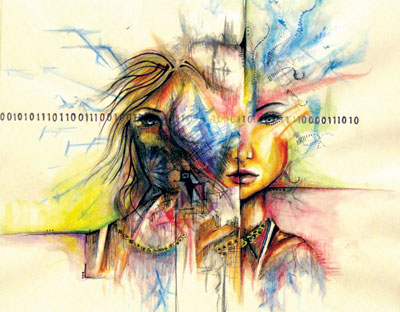 © Melissa W., Fayetteville, GA