My Balloon, The Contents
November 12, 2016
I have a balloon
It's a nice balloon, it really is
Blue, my favorite color
And shiny
With lots of plastic sheen on the outside
And air on the inside.
When the world screwed a knife into the latex wrapper of my balloon,
It popped.
But I bought some duct tape,
And now,
When it pops,
It's not nearly so loud.
I'm learning to live with it
Every day
And someday
I won't hear it at all
Because the latex will have developed an immunity
To knives
And all other weapons employed by society
And I will be okay
I will be able to hold on
And my balloon will never be able to pop again.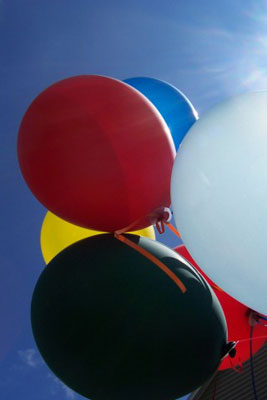 © Simone P., Summerville, SC