Cloud
November 11, 2016
My heart was a train,
Racing down the tracks,
Derailing. 
My mind was an F5 tornado,
Hot and cold mixing,
Deadly.
My wrists were a rope,
Each thread slowly tearing,
As the blade glided along the skin.
Cutting at the misery.
My misery was a Hydra.
It grew close to ten heads before I realized.
The realization set in like a hurricane,
The tree limbs of my mind blowing in the wind.
My sanity held on strong to the stump of the tree long blown away.
Its grip loosens,
Panic sets in. 
A hand slips,
And my sanity disappears.
The winds and rain stop.
The blade shatters as I drop the knife,
A drop of blood upon its tip.
My head is a cloud,
Floating away from my tired body.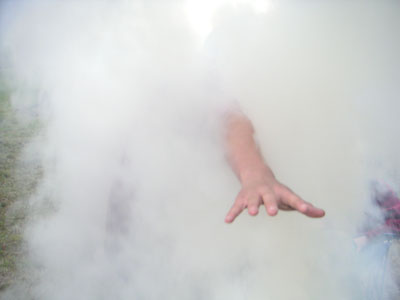 © Garrett M., Port Angeles, WA