The Game
November 10, 2016
What the hell am I supposed to do now?
You know what, I'm trying,
I am trying to do the right thing by you
And by me.
I see that you're hurt.
I see that you feel betrayed.
Don't you see I'm hurt to?
Don't you see that this is killing me?

You want me to go
Fine I'll go.
Just know that if I have to leave this time,
I'm not coming back.
So if you want goodbye
Here is goodbye.
Just...
Before you say it
Figure out if this is what you really want,
Because this game is killing me.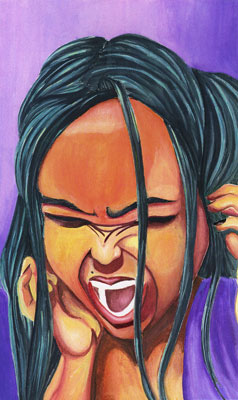 © Kriztille J., Briarwood, NY