My Billion Stories
November 9, 2016
A History of Me.

I was born a tomorrow.
I was born the son of the sun and moon, a celestial union of two that so very different created an Earth blending the two into a single color.
I am from once reading with my father,
Night upon night, forging
Memory with the hammer and
Black metal repetition,
Hammer strikes,
Eragon.
Hammer strikes,
Redwall.
Hammer strikes year after year,
Narnia,
Aslan guided my childhood to morality,
Built of fantasy my walls of life stood tall,
Mice and men living lives far beyond my
Own subtle day after day,
Steps and nights hold the synonymous
Nature of sleepy mountain town, Boone was my home,
My every morning, guiding light over mountains strong,
Winding roads my adventure, I was flying miles
Over the forest surface, clustered
People and
Long, tall legs, shoes are landmarks when 2 feet tall,
Mistaken fathers, giant steps, animals stuffed large as life,
These wrote a past under the feet of the royalty, I
Was the king of a small world, my castle of fiction strong as iron.

Years later, a life shattered by news,
My world upended and dragged hundreds of miles to the east.
We grew, our home grew with us, family members coming and going, too soon,
Too late, fostering is a beautiful, terrible lie, we
Took in our brothers,
Our sisters, they
Took them away,
Eyeblink immunity to ties tight as the handcuffs their parents wore.
North Carolina, we are labled a citizen,
Homeschooled, we are labeled an outcast,
Morrison, we are labeled a family.

A step into the future, school is no longer a stern mother followed by
Minions built of pencil and paper, I was
Executed in a Groundhog day horror show by division sign after solution,
No more!
I am free, sent to wander in boredom, friendship and curiosity  through
Central Park, Duke School, Jordan.
These names hold years in their syllables,
Gold in letter, black in reputation, school is a hated thing,
Our culture loves to know,
Abhors learning,
We are a paradox of curiosity.

I was born a writer,
I still carry upon my back a tortoiseshell castle of fiction,
Billions of universes, I am a fabric upon which worlds are born.
I am the scribe, the tapestry,
I am woven of timelines, threads of smoke wreathing
laurel figments of untouchable abstracts and cold hard facts
Together they fly, fall,
Sink, dive,
A wondrous dance that builds my spiral staircase
DNA, take the step two at a time, rush
Up my blood into my heart, into my hand, onto
My page,
The real world holds no meaning within the palace of a
Mind that has truly lived.

I have held a thousand lives in my hands,
Mine is but one snapshot,
A photo album,
Boone, Durham, Family,
Foster, Brother,
Mountain, Beach,
Writer, Poet,
Dreamer, Just another human being,
I have many names, many homes, many thoughts,
I am but one of us.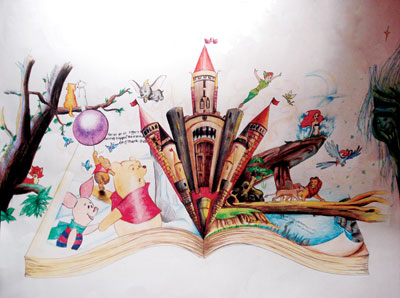 © Shirley L., Chino Hills, CA