Stress
November 9, 2016
Stress is the epidemic;
it races through our minds.
This disease of mine, this contraction of some kind,
has infected me, myself, and I.

I rush to get my homework done,
1,001 more pages to go,
but as the clock keeps ticking and tocking,
I find stress to be my foe.
A presentation for science,
more pages from that block called a textbook for math,
an essay or two or even three for english,
All in one; what a sinister bath.

I look at the clock as it stares
back at me, I knew that hands down it was
too late. I blared into my paper, 'cause
it was already the next day! I shrieked
and I cried, seeing 6:30 on the clock, for
not only did I fail to get this done,
but I only had one
min' to get ready for school… "Suuuuunnnnn!!!"

My bus was rushin' in 'round the corner,
I knew it was coming in near;
swiftly I raced out the door in time,
hoping the day was still mine,
but as the bus slowed down to the speed of a sloth,
my speed, ander and determination grew greater than ever!

I leaped on the bus, taking only ten 'min to get to school,
but as I entered my first period,
seeing a frenzy class sub in the corner of my eye,
I heard one statement from Mrs. Rye,
"Homework isn't yet due 'till tomorrow kids,
turns out Mrs. Ross wasn't suppo-"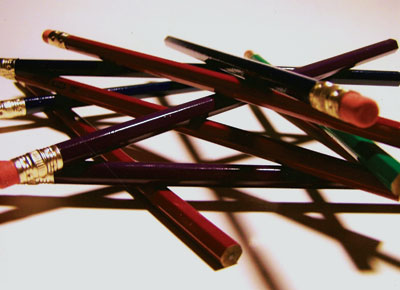 © Nicholas K., Weldon Spring, MO