Angel to Devil: The Reason Behind Temptation and Sin
November 9, 2016
The Angels who walk among the halls,
Smiling cheerfully and proud,
Extend a helping hand to all,
But hide in a mystical shroud.

They still stand by God,
Serving loyally and unconditionally,
But the iota of darkness concealed by their facade,
Makes them doubt who they are traditionally.

"Why do we have to be perfect," they ask,
"Are we just subjects in a greater scheme?
We, as individuals, want to do our own tasks,
Subject us, and we will go to extremes."

The Angel is not the loyal servant heaven hopes them to be,
They crave free will, power, and might,
No one knows what they actually see,
Because freedom is their constant plight.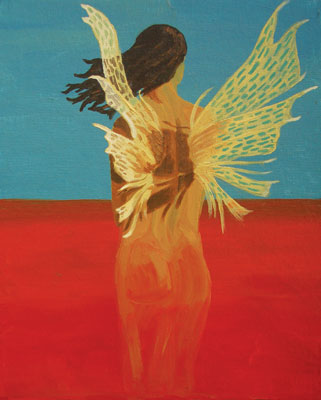 © Allison F., Langhorne, PA