SEEING MY UNCLE GET KILLED
November 8, 2016
 I saw my uncle lose his life to gun violence.
One night me my mom and my sister  and my uncle went  to the store and we came out. My uncle seen his friend and went to go talk to him. We started walking down the street next thing I know I hear gun ss. I turned around to see what it was and I saw my uncle drop to his knees.my uncles friend came runing up to us saying your brother was shot go check on him he was still breathing. So me my mom and my sister run up to my uncle to talk to him and see what had happen but when we got to him he smiled and looked at us and took his last breath and died. My mom started screaming and crying and called my grandma. My mom was saying "why did you have to take him so soon."

When my grandma came around the corner she was asking my mom what had happen but my mom told her "i don't know what happen me,Brianna,and Jada went to the store and Damonte followed us and went with H and we turned around and he was laying on the ground. When my mom tod my grandma that she started screaming and passed out.
After my grandma  came back to it my mom walked with me and my grandma back home and she went back around the corner tell the corners office came.
I learned that i should never walk about to the store at night time when your a little kid. I am more protective over my uncles thats younger than me.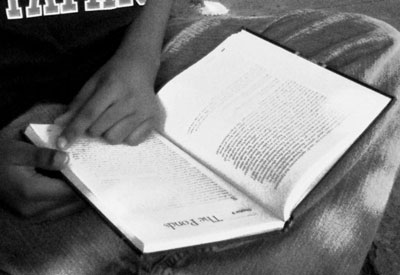 © Allan L., Plano, TX