The rains have passed, and
October 30, 2016
The clouds part, tear at their edges, reveal
the vaulted clouds behind them:
silk upon silk, water upon water.
A ribbed cathedral ceiling shining by the
white rays of unseen sunlight.
Earlier – the otherworldly procession,
gray chariots storming ahead,
pale riders fleeing the coming apocalypse
(so seemed the sky, previously blank, meaningless)
(my universe gained a new dimension,
a dimension of forbidden dreams)
Later – once again they will leave me.
I will see only sun and moon, empty-faced,
and be reduced to recollection.
Gathering up scattered memories.
Mackerel sky that shattered,
cotton balls curdled buttermilk golden fish scales,
my imagination.
For now I wait and watch the dissolution
of a philosophy
faced with morning.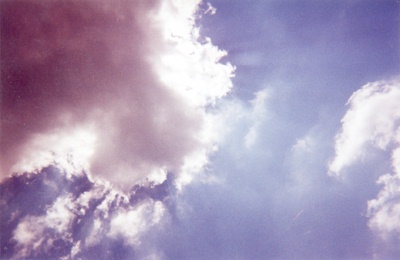 © Kena A., Huntsville, AL