WAKE UP
October 17, 2016
If the world was left,
To the young of the world,
Would we truly survive,
Would we live?
If all our screens turned off,
If nothing was left,
If everything shut down,
If we came into the real world.
We've been trained to code,
We've been trained to hack,
We've been trained to base our lives and our actions upon what other would do,
We've see so much we no longer flinch.
But, have we learned,
Have we learned something worth using?
Have you learned how to garden?
Have you learned how to sew?
Have you examined what would happen if all the power would go?
Has anyone tried to wake you,
From your present slumber,
Has anyone tried to shake you from the stupor that you're under?
WAKE UP!
It's time that you learned,
That life is too precious to throw away,
It's too amazing to waste on the computer,
The lives around you are too intriguing!
WAKE UP!
You grow up too fast to risk bad grades,
That test date comes too quickly for you to waste those ten minutes,
The seasons change,
You never even built a snowman with your little brother.
WAKE UP!
He's all grown up,
You're brother has moved,
You never got to show him,
All your cool baseball moves.
WAKE UP!
Your sister,
She was married two years ago,
She's splitting with him now,
The guy you never got to meet.
WAKE UP!
Your grandma,
The one you always swore that you would talk to,
About her family's past,
She's died last night without even knowing you.
WAKE UP!
The dad you always hid from,
The dad who always yelled,
The dad you always hated,
He died of an overdose just now.
WAKE UP!
Have you ever thought that you may have had a role to play?
Could you have prevented it?
Maybe by hugging him once every day,
Maybe by telling him that you loved him even after everything he had done.
WAKE UP!
Maybe your mother,
The one who works all-day,every-day to feed you,
Maybe she's deserving of your love,
The last bit of love in your screen-stunned heart.
WAKE UP!
Give her a hug,
An 'I love you.'
Something!
Something before she starts to think that she does this for nothing.
WAKE UP!
Your teacher,
The one the kids always made fun of,
The one who they always teased behind her back,
She's sitting at a bar stool drinking her worries away.
WAKE UP!
Have you ever thought that you could have interceded?
You could have spared her a little pain,
You could have helped her to be glad to come to school for the next day.
Could you have spared her that weekend hangover by being a little nice?
WAKE UP!
That girl at the back of the class,
The one who never seems to fit in,
Could you have interceded and answered one of her questions,
Before she disappeared and was never seen again?
Get off your phone,
Talk to your friends,
Be a little polite,
Before it is too late.
Before everyone is gone,
Before the seasons have passed,
Before you find yourself empty,
With nothing more than movie quotes stuck in your head.
If you have a little chance to spare a little pain,
Don't dismiss it,
Don't go back to your snapchat,
I hate to break it to you...it's not real.
It's fake,
Everything having to do with social media is fake,
Put the phone down before it becomes real,
Before that's all that you have left.
For the last time,
WAKE UP!
Wake up before you waste your life,
Wake up before your family leaves,
Wake up before everything else falls to the wayside,
Wake up so that the next generation can survive.
Show a little love,
Teach those around you,
Learn all you can,
And enjoy the real life, the one right in front of you.
You can't start over,
You don't get a second chance,
You can't make a new beginning,
But you can craft a new ending.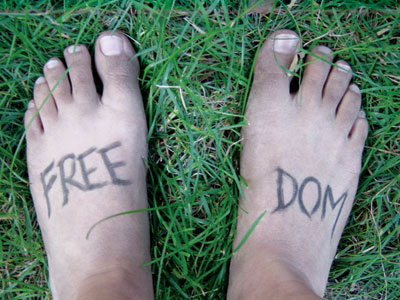 © Anna B., Northville, MI