Where I'm From
October 8, 2016
I am from Disney Channel,
and Cartoon Network on Saturdays.
And Grandma visits on Sundays.
I'm from overgrown lawns,
and broken trees in an uprooted neighborhood.
They could've fixed it, but it was home.
I'm from hot chocolate from Waffle House.
It was always too hot.
I was never careful, I always burned my tongue.
I'm from Peter Piper picked a peck of pickled peppers,
and "Tomorrow We'll Go to the Fair".
Raised on nursery rhymes and lullabies.
I'm from picking peaches in the spring,
and Japanese plums in the fall.
Selling them at the farmers market on weekends.
I'm from dandelions and wildflowers,
and fruit that grew in the front yard
of a long-forgotten home.
I'm from strong women,
and Vietnam veterans.
I'm from a house full of D.A. medals,
and antiques from way-back-when
and who-knows-when.
Antiques Road Show was a reoccurring theme.
I'm from old shoes,
and broken smiles.
I'm from never being truly unhappy,
and pointless pop music blaring out of car speakers.
From "Grimm's Fairy Tales" and "Desperaux".
I'm from opaque mirrors and translucent shadows.
I'm from happy, and sad.
Grief, and hope.
Ignorance, and tolerance.
From opposites and similarities.
From Steve and Libby,
the definition of where I'm from.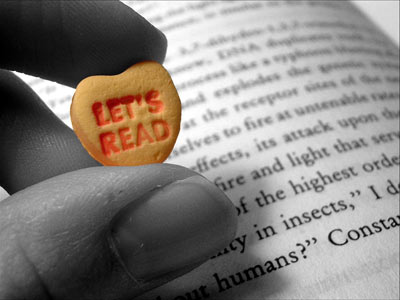 © Amy D., Troy, OH