first love
October 4, 2016
To whom it may concern,
First things first, I'm just gonna say i hope your able to deal with my very, very small obsession with beyonce.
However, also a very, very big heart that is yours for the seasons.
From the late night texts that asks if im still up.
It'd be 2 o'clock in the morning and I say yea i was wide awake.
Even though im not sure if my next blink will put me to sleep.
Thats ok cuz I wanna be yours to keep.
The typa feeling you'll give me I swear its to good for eternity.
Tell me when things get a little messy,
But i swear ill take it slow n easy.
I dont care if your in some serioty,
Because the girl i fall for won't be defined a label.
in case you dont know yet, your gonna be my first love.
Please, please take it easy with me because its a while since I've shown my vulnerability.
Friends these days got me feeling like i should act tougher.
Since its seen as the female who show their side, emotionally.
For now, forget that.
because first love got me flying like its a home run straight of the bat.
and I'm more than excited for that.
Can't help but think of Every time Ill gaze into your eyes,
Feeling like an automatic magnetise.
Wondering if you're feelin that hypnotise, from my eyes. because I will.
The cheesy poems I write that you force me to recite.
NO I'm not watching another Jennifer anniston love story,
but ... your persuasive .
I'm gonna be honest when i was 12 i chose not to watch romeo n juliet ... or notebook ... until I meet u that is.
As the movie goes on we forget about it but i won't forget what we did during it.
Im not even even saying sex but your
Head rest on my chest,
My lips pressed to your neck,
Fallen for your eyes,
Ill make sure you know it.
I wouldn't have to do it with words like a poet.
You want flowers?, loyalty?, all my love? girl you dont even have to ask for it.
With this you got me showing theres more to expressing feelings through pen n paper.
I've been told its better to have love than loss.
Thats why i wanna get lost in your love.
I dont care if you're in a serioty or even take drugs like crazy.
from lust, to lost from love to trust with you i wanna get lost in this journey.
with so much of this I dont even care if I'm broken, literally.
Please, please stay by my side when I call home to call ma
To call the family "please uhh ... set up an extra plate for christmas this year"
Then, theres the moment, the moment when you finally brake my heart.
To be truthful despite the distasteful, disgraceful absent remedy from you,
Ill always wish the best for you.
When you finally brake my heart it'd be good if you did it on a Saturday.
that way id talk to the god I've had a hard time believing in on a Sunday.
Hope you find a guy whose every heart beats for you.
Find a the sort of love thats meant for you.
When you do brake my heart, please dont leave to many scars for the next.
When you finally brake my heart, please dont aknowlege my spiteful text.
Its just easier to move on when i blame someone else rather than myself.
I … I just hope you don't ask permission to leave or anything.
i mean, i know for me you might have a lot of loving or at-least caring but
look, im not naive enough to think that this will last.
i just ask for memories that will.
Sincerely, Ryan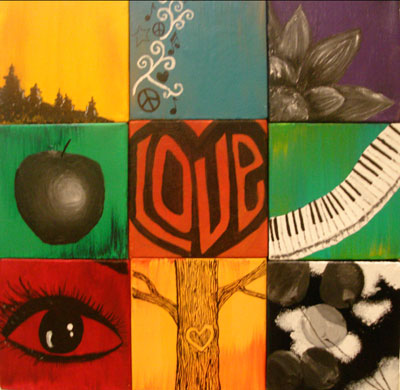 © Christina E., Henderson, NV