Colorless
October 3, 2016
I was black and white.
One day I'd be someone you wouldn't want to say goodbye to,
And the next day I'd be disastrous,
Killing everything in my path.
I was black and white.
Like a ying yang.
Having good within the bad and having bad within the good,
Is what my life consisted of.
A mental challenge that I could not escape so soon,
Needing reassurance and comfort endlessly.
That is all I needed for you to provide to me.
I was black and white.
Unfortunately I wasn't always as cuddly as a panda,
Nor was I always beautiful looking like a zebra.
But I was black and white.
Sometimes hitting rock bottom with my surroundings becoming dull, dark, and frightening.
And sometimes I was bright,
So bright the sun above me couldn't compare.
So cheerful, but so plain.
I was black and white.
You were the first to bring out the true white within me,
The first to be there when my white slowly decreased.
The first to see my dark side and not run away so quickly.
The first to care for me truly.
I was black and white.
But then you turned your face,
The black got too hard to contain.
I was too hard to handle any further,
You realized that you finally needed better.
I guess you started to want color,
While I was black and white.
-s.m. colorless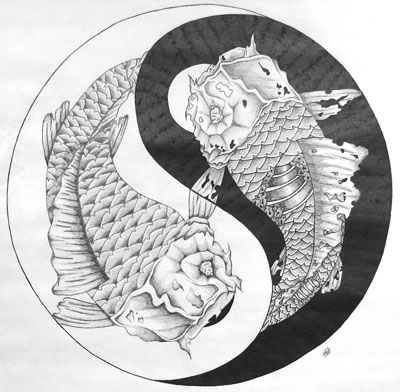 © Matt F., Pierz, MN