Various
September 30, 2016
SADIE HAWKINS
5:45
Shower: done
Pants on: done
Shirt on: done
Hair fixed: done
Ready to go? Oh yeah
Scared? Beyond Belief.
6:00
Pull up to her house
Hit the curb, how embarrassing.
Walk up to the door.
Three hard knocks
Knock! Knock! Knock!
"Oh man, were those too hard?"
She opens the door.
Woah...
Never has a blue flannel and jeans looked so good.
Go inside
Give her dad a firm handshake
Oh! And uncle too!
Wait? Brother?
Take pictures
The smiles are so easy and natural.
Get into car and drive to the dance.
6:45
Get out of the car
It looks like it's about to rain
Good thing we are going inside
Get inside.
No one else is here
Woah Woah Woah, was that a mechanical bull?
They have cornhole too? Man this is sweet.
Don't let go of her hand.
Lots of nice people
Empty dance floor
Meeting her friends
Don't let go of her hand.
Her smile shines so bright.
7:30
More people
More introductions.
1-0 cornhole record
So much fun.
I hope she doesn't ask me to dance
"Hey, do you wanna dance a bit?"
"Sure!"
Oh man, this is gonna be bad.
Her smile is so amazing
More dancing
More fun
More memories.
8:15
Go outside
Rain falls from the sky
We kiss.
I fall in love with her
Falling in love while kissing in the rain?
How poetic.
WALLET
I once fell in love
It was a velcro superhero trifold.
But I was 8 when we parted ways.
It wasn't till my 13th birthday
That I received my first leather wallet.
A black smooth wallet from Kohl's.
But it wasn't long until that one along with $20 was lost.
But when walking down a street in Ireland
My eyes fell upon a brown leather wallet in a gift shop window.
Now I just had to have it.
I rush inside and quickly purchase the wallet.
I quickly transfer the contents of my pockets to the new wallet.
It fits so right in my pocket.
I am proud to say that to this day
I still own that wallet.
MY STANCE ON POETRY
I don't like poetry
I'm not good with words
People call me a math nerd.
I've been that way all my life
But I do enjoy some wildlife
I don't like poetry
Not one bit
I go on runs almost everyday
But that doesn't help me with my spelling
I don't like poetry.
I don't like poetry
But I need to do it
In order to get a good grade in english.
I wish I enjoyed writing. But
I don't like poetry.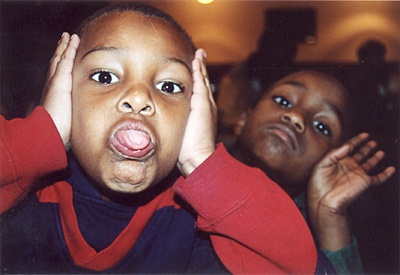 © Amy B., Alabaster, AL